The list will take you to your childhood gaming, where you maybe played the best GBA RPGs JRPGs games.
You are going to love this list if you are a gamer and love to play games. And for me, I really played all, and my favorite is the Pokemon series Gba games.
1-Super Robot Taisen-Original Generation 2
Although giant fighting robots aren't exactly popular in RPGs, Super Robot Taisen: Original Generation 2 features plenty of them to keep you occupied for a long time.
This Banpresto tactical RPG includes over 40 different scenarios. And tale elements from a number of previous games and even an original manga.
The visuals aren't that impressive. It's also not the finest GBA tactical RPG. Rescue the day in kickass mechas, on the other hand, seems like a good time.
2-Lunar Legend
If you enjoy "traditional" turn-based RPG gameplay and enjoy the genre's clichés. You won't want to miss out on Lunar Legend by Japan Art Media.
It's a remake of the original Lunar: The Silver Star, which was published in 1993 for the SEGA Mega CD. And featured a compelling plot that makes the game worthwhile even if you're not a fan of the genre.
While the aesthetics and gameplay remain mostly identical. Lunar Legend introduces a "Critical System" to battle, which adds some variety to an otherwise traditional turn-based RPG.
3-DemiKids Light
DemiKids is a simpler, more kid-friendly spin-off of the main Shin Megami Tensei series. Often known as Shin Megami Tensei: Devil Children.
It focuses on dungeon exploring, like do other SMT games. And includes a unique fighting system that allows you to chat with the opponent to recruit them.
Given how powerful this machine is for catching a Pokémon. It's no surprise that DemiKids Light & Dark opted to join the "two versions of the same game" bandwagon.
4-DemiKids Dark
Both titles offer a surprisingly rich plot for a game geared to children. And the one in the "Dark" edition of the game is the type of thing. That would have caused a major uproar if it had gotten popular.
The game involves you fighting your way to Lucifer and begging him to help you save the world from ending.
As a result, we can enjoy the terrific gameplay and fantastic soundtrack without reliving any unpleasant memories.
5-Zone of the Enders-The Fist of Mars
Winkysoft created the zone of the Enders for Konami. The Fist of Mars is one of the rare mecha-focused programs. That shines for its story rather than its gigantic robots.
The plot follows a teenage worker on an interplanetary voyage who crashes on the soil of Mars. A mining planet and is separated into 26 episodes, much like an anime series.
After being implicated in the attack, he is saved by the Anti-Terrestrial League. Which opposes prejudice against "Enders" — people born on mining worlds.
It's easy to become lost in the game's drama with a dense tale tackling societal concerns. And several endings based on your decisions.
6-Onimusha Tactics ogre
Onimusha Tactics is a Tactical RPG that uses the same graphic style and overarching setting as Onimusha: Warlords on the PS2.
The Oni Gauntlet is used by the main character Onimaru to lead his troops against Nobunaga and his Genma army in this game.
Onimusha's Eastern style is a breath of new air in a genre characterized by high fantasy narratives set in medieval European locations.
7-Shining Soul
Shining Soul is an Action RPG with hack-and-slash action that lets you annihilate your opponents with both physical weapons and magical skills, developed by Nextech and Grasshopper Manufacture.
It is set in Rune, where the Evil Dragon has assembled a dark army to destroy the planet. The player assumes control of the Shining Fleet's hero as they prepare to attack the beast.
The problem with Shining Soul is that many of us remember it, despite how fondly. Instead, the tale is uninteresting, and the RPG components are absent.
8-Shining Soul 2 (2004)
Its successor was significantly superior, with a somewhat improved fighting system, improved RPG elements, and a lot better storyline.
After a huge win over gloom, the balance between dark and light tilted too far toward the luminous side. This finally resulted in the reappearance of powerful evil forces, which the hero must defeat.
It's vital to note that this game takes place millennia after the events of the original Shining Soul.
9-Monster Rancher Advance 2 (2002)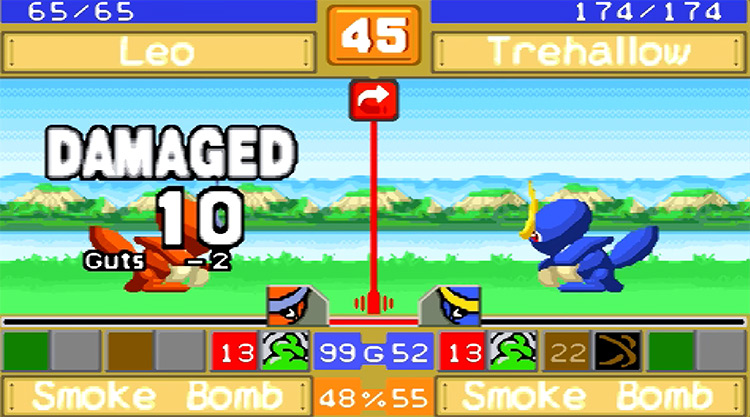 Following the tremendous popularity of the original Pokémon games, numerous brands. Such as, Tecmo's Monster Rancher began offering the same monster rearing and battling premise.
Monster Rancher Advance 2 lets players play as a monster breeder and compete against other monster breeders in order to become the ultimate monster rancher.
10-Phantasy Star Collection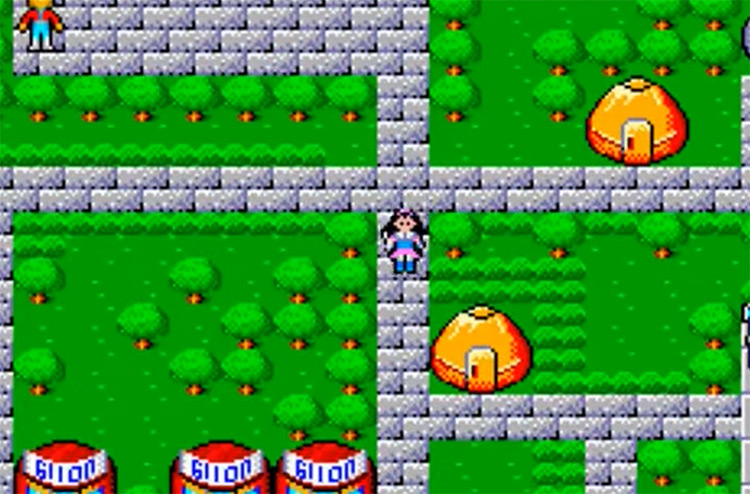 The first three adventures of the Phantasy Star series are included in this compilation. Which is one of the most important and frequently inventive RPG series in the genre's early history.
Explore the worlds of Palma, Motavia, and Dezolis, learning dark secrets and encountering some of the most shocking stories twists ever seen in a Game Boy Advance game.
11-Final Fantasy I & II: Dawn of Souls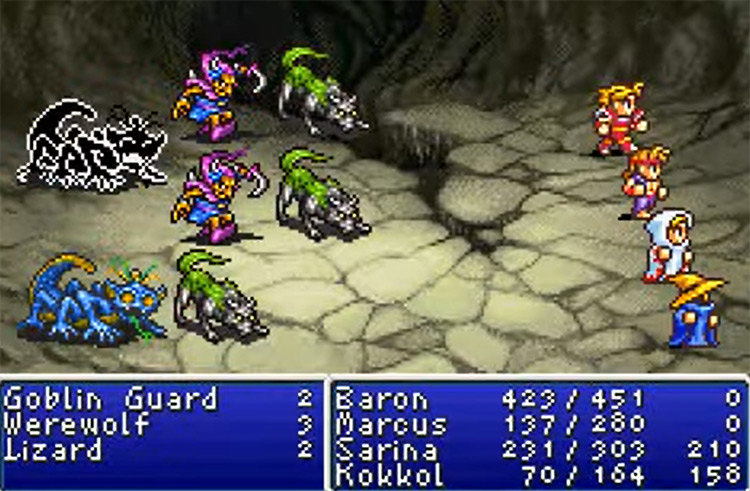 This collection on the GBA is one of the greatest ways to enjoy the first two entries in Square's Final Fantasy series. And I'm a lover of remakes and re-releases of proven classics.
Aside from bringing the traditional NES experience to the palm of your hand, Dawn of Souls adds four new dungeons. An updated Bestiary and numerous modest gameplay adjustments to the decade-old game.
12-Yggdra's Union: We'll Never Fight Alone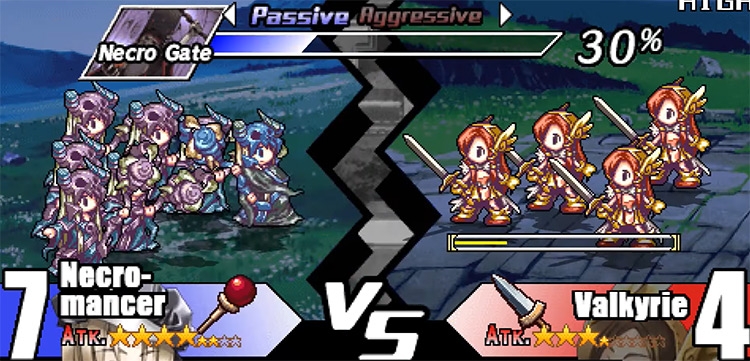 If you've ever played Yggdras Union, you'll know that it's one of the most difficult RPGs on the GBA. With a unique warfare system in which you command armies rather than individual characters.
The majority of the game's challenge comes from knowing the ins and outs of morale-based warfare. And the game has no intention of being kind to you when you take your initial steps.
The second game in Spike's "Dept. Heaven" series, which focuses on offering a more unconventional experience with each release, is no exception.
13-CIMA: The Enemy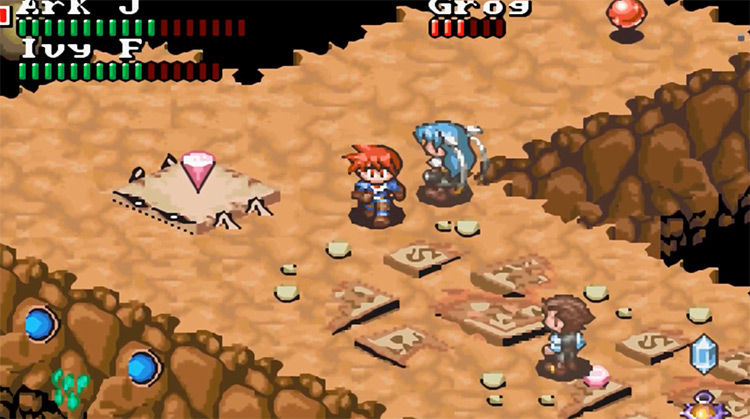 You play as a member of an organization attempting to prevent humanity from being abducted. By unknown extraterrestrial lifeforms known as "Cima" in Neverland's CIMA, The Enemy. While the fighting in this Action RPG isn't particularly unique, your mission objectives are.
You'll have to guide a group of survivors through hostile territory manually. Directing them where to walk, where to stand, and defending them as they move in real-time.
It's odd yet intriguing, and the tasks are different enough that the gimmick never becomes tedious.
14-Mega Man Battle Network 5: Team ProtoMan/Team Colonel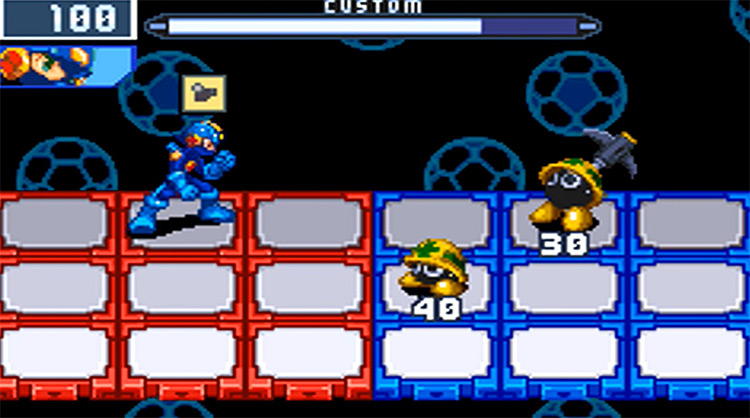 Mega Man X was one of my early childhood building bricks. And the Mega Man Battle Network series on the Game Boy Advance combined my emerging interest in JRPGs with my boyhood hero.
This real-time tactical role-playing game has a lot of customization possibilities and a fast-paced fighting system. That employs a deck of "chips" to give MegaMan different abilities when they're utilized.
In terms of playability, the fifth chapter in the series is far from the finest.
As a teenager, though, the darker tone of the plot was rather thrilling. The puzzles remain as challenging as ever, and the graphics are stunning.
15-Mega Man Battle Network 6: Cybeast Gregar/Cybeast Falzar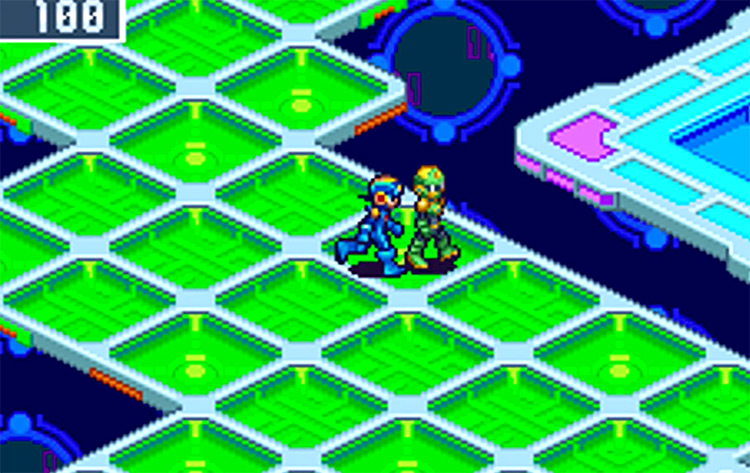 The sixth episode in the Mega Man Battle Network series received mixed reviews. Some accuse the game of becoming monotonous after so many versions.
While that may be accurate in terms of the plot. The gameplay is by far the best it has ever been.
It maintains the same amount of rich customization and hard combat that made the series renowned. While new features like the Cross System and Beat Out mode keep things interesting.
The story isn't particularly interesting this time around. But it does serve to tie up various storyline strands that have been there since the original game. Providing fans with much-needed closure.
16-Mega Man Battle Network 3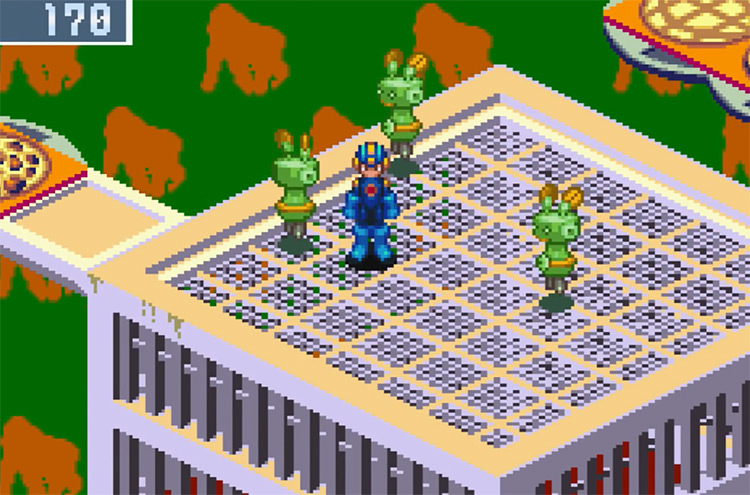 In the third chapter of the Tactical RPG series. The expertly-written tale stands out from the others, certainly the greatest of all six incarnations on the GBA.
It follows Lan as he fights Dr. Wily and the wicked WWW organization to prevent Alpha, a prototype form of the Internet. From being released and destroying civilization as we know it.
The soundtrack in this game works brilliantly for the game's most dramatic situations. And it has one of the franchise's most emotional, heartbreaking endings. That is, nearly.
17-Boktai: The Sun is in Your Hand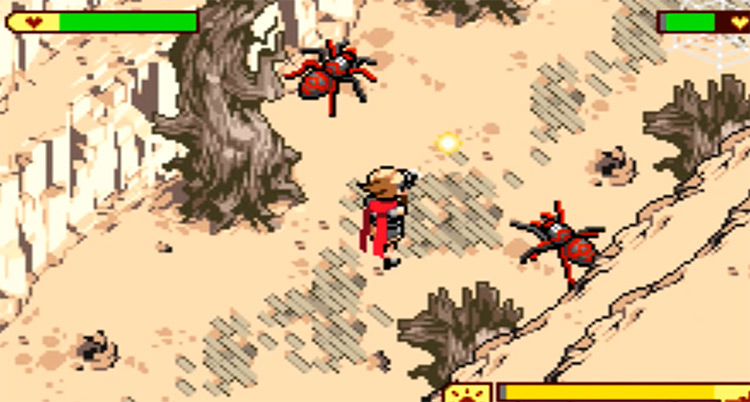 Famous game creator Hideo Kojima is all about experimenting. If you've ever played a Metal Gear Solid game or the more recent Death Stranding.
The game Boktai: The Sun is in Your Hand. Which was developed by Kojima and featured a UV-light sensor on the cartridge, is a wonderful example.
The more sunlight there is, the more potent Django's "Gun del Sol" becomes for the protagonist.
Aside from this one-of-a-kind feature, the game is a solid and graphically appealing action RPG. That follows Django on his journey to rid the world of wicked vampires (hence the weaponized sunlight).
18-Final Fantasy IV Advance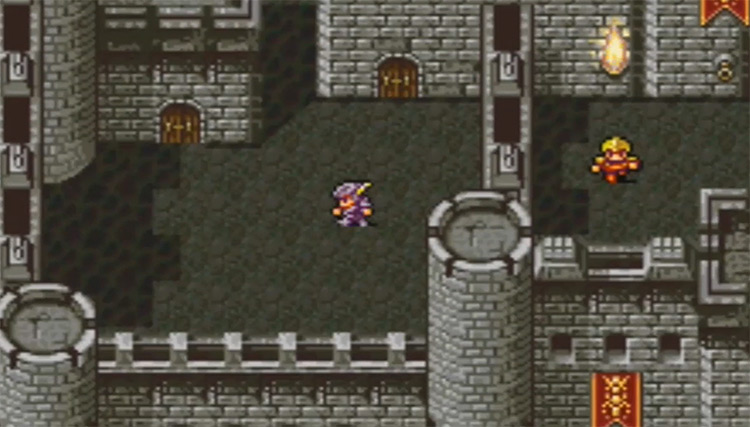 The GBA was a dream come true for fans of old-school RPGs since its 32-bit architecture, and easy controls were ideal for remakes of NES and SNES classics like Final Fantasy IV.
This game was the first in the Final Fantasy series to use the ATB system, allowing players to submit real-time instructions.
It was also the first to assign characters to specific classes rather than allowing the player to pick.
Final Fantasy IV is also one of the series' most difficult installments, so much so that an "Easy" version was released in Japan.
19-Final Fantasy V Advance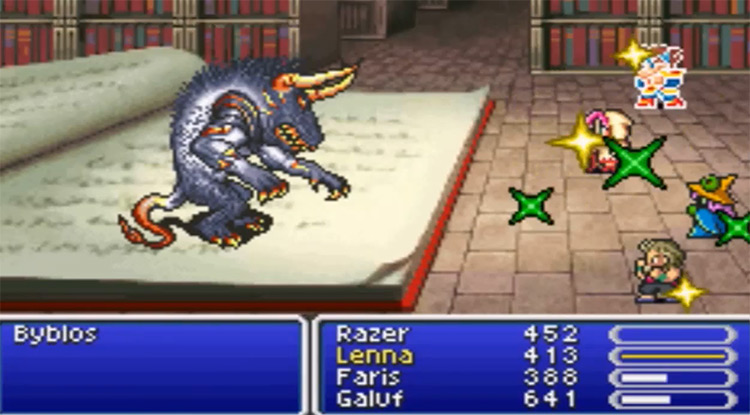 The fifth Final Fantasy game was also given a beautiful makeover for the GBA. Allowing newbies and experienced fans alike to experience Bartz's quest in a whole new way.
While the ATB from the previous game is still present, this game brings back class customization in the form of a Job system.
The Gladiator, Cannoneer, Necromancer, and Oracle are four new classes in the GBA version. A new optional dungeon with a new boss is also included.
20-Pokémon Mystery Dungeon: Red Rescue Team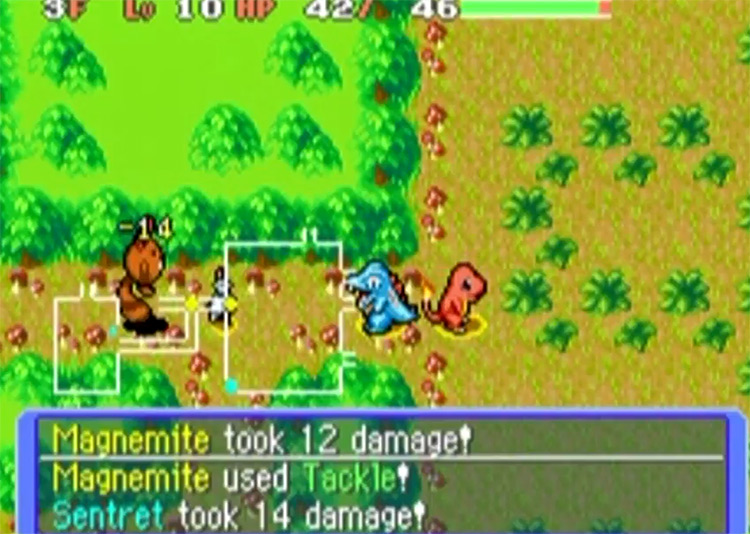 Pokémon Mystery Dungeon was published at the same time as Nintendo's move from the Game Boy Advance to the Nintendo DS. Therefore, it was available on both systems at the same time.
The GBA version, Red Rescue Team, introduced fans to an altogether new Pokémon experience in which the pocket monsters became the protagonists.
Like every other Mystery Dungeon game, the gameplay was distinct from prior Pokémon games. Adopting the nature of a roguelike dungeon crawler with randomly generated stages.
21-Boktai 2: Solar Boy Django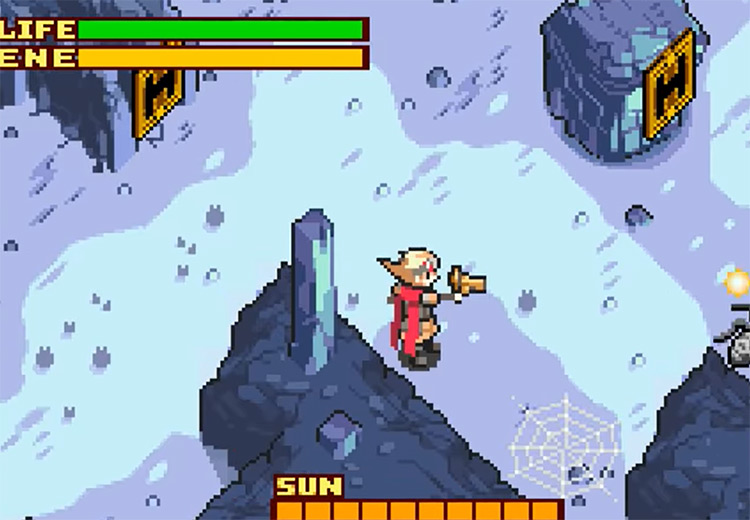 Django's journey continues in Boktai 2, which improves the gameplay and aesthetic appeal.
Django must go on a new mission against the forces of evil after a vampire takes his Gun del Sol, and his village of San Miguel is devastated.
The UV light sensor is retained, but Django's Gun del Sol is replaced with the Sol de Vice. A solar glove that can imbue melee weapons with sunlight.
This modification brings the action in this Action RPG much closer to the player, preventing it from seeming like a rehash of the previous game.
22-Lufia, the Ruins of Lore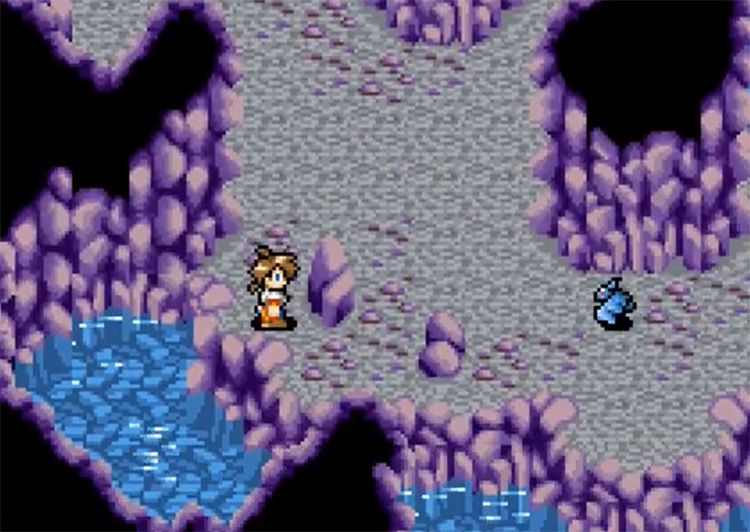 It has a lot to do with creative thought and game design. This is why I enjoy Lufia, the Ruins of Lore by Atelier Double so much.
While it is most clearly a "typical" turn-based RPG in terms of plot and battle. It succeeds in breaking the pattern in many ways to stand out from the pack.
The angle from which the conflicts are shown, for example, gives the impression of depth and appears quite dynamic.
23-Breath of Fire emblem series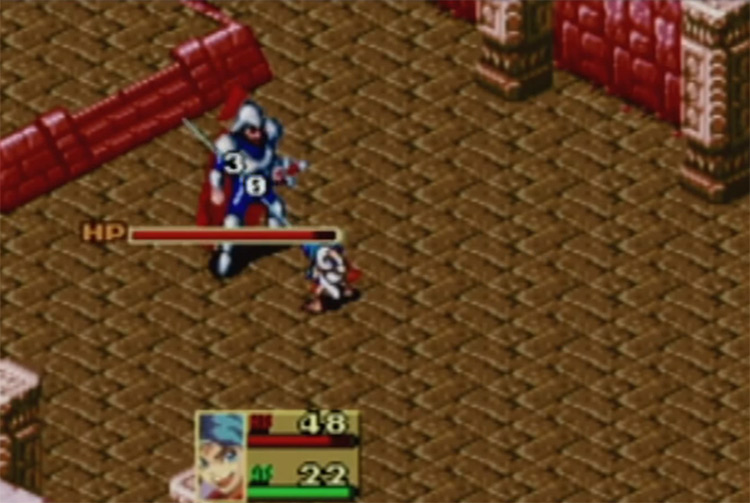 We've previously spoken about a lot of GBA conversions of older games, and we'll talk about a few more. None, however, can compare to Breath of Fire when it comes to advancements over the original game.
The GBA version of Breath of Fire enhances aesthetics by using a lively color palette and simplifies the game's advancement, albeit it's not nearly a remake.
Anyone interested in learning more about Capcom's long-running RPG series should start here.
24-Breath of Fire 2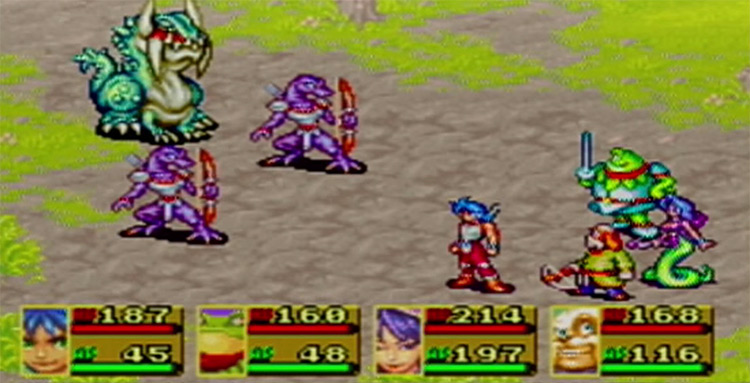 Of course, the same can be said for the sequel to Capcom's Breath of Fire. Which has a far greater plot than the original.
Following Ryu, a Dragon shapeshifter, on his mission to recover his vanished family and learn about his draconic lineage, engrosses you in the plot and its characters.
The Monster Meter is one of the game's most useful innovations to the BoF concept since it tells you how likely you are to have a random encounter and allows you to plan properly.
25-Summon Night- Swordcraft Story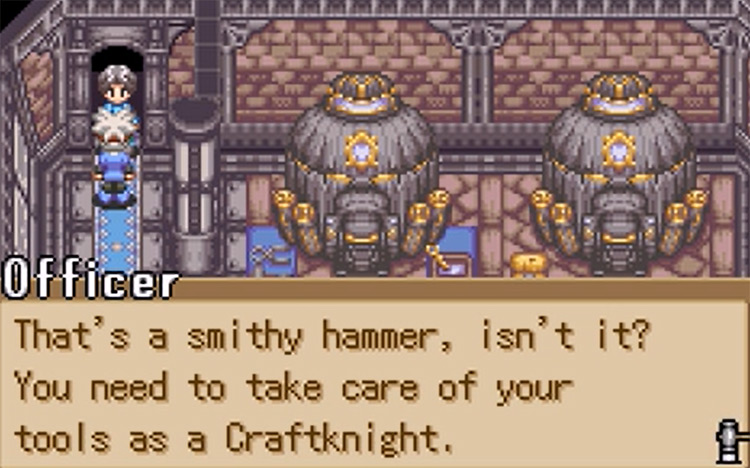 Swordcraft Story is a spin-off of the main Summon Night series developed by Flight-Plan that focuses on weapon creation from both a gameplay and narrative aspect.
The plot isn't innovative, but it's a classic coming-of-age tale that'll appeal to even younger audiences, which is presumably why it's so popular today. It also gives players the option of choosing between a male and female protagonist, which is always a plus.
Keep in mind that having a keen intellect or grinding tendencies won't be enough to get you through this action RPG; you'll also need to improve your reflexes and learn how to navigate the 2D fighting arenas.
26-Summon Night Swordcraft Story 2
The gameplay of the sequel to the spin-off series didn't alter much, but it looked much better than the first, with a more vibrant color palette and crisper graphics.
You can pick your gender once more before embarking on your journey as a Craftknight aspirant.
Thanks to the magic of backtracking, you'll meet lovely individuals, build a lot of weaponry, and discover a few interesting spots that will stick in your mind for a long time.
The road is far more important than the objective in this game. You should have no problem enjoying it to the maximum degree possible, thanks to a piece of catchy music and a lot of personalities.
27-Shining Force- Resurrection of the Dark Dragon
Shining Force was among the most memorable JRPGs on the SEGA Genesis.
This updated version for the GBA was a real pleasure for longstanding fans and a great way to present the game to new people.
The surprisingly basic fantasy plot and the sprites who walk in place give this game an old-timey charm that transports you to a bygone period.
This Tactical RPG has a lot in common with Fire Emblem in terms of gameplay. And as the game progresses, it might get rather difficult.
28-Mario & Luigi: Superstar Saga delivers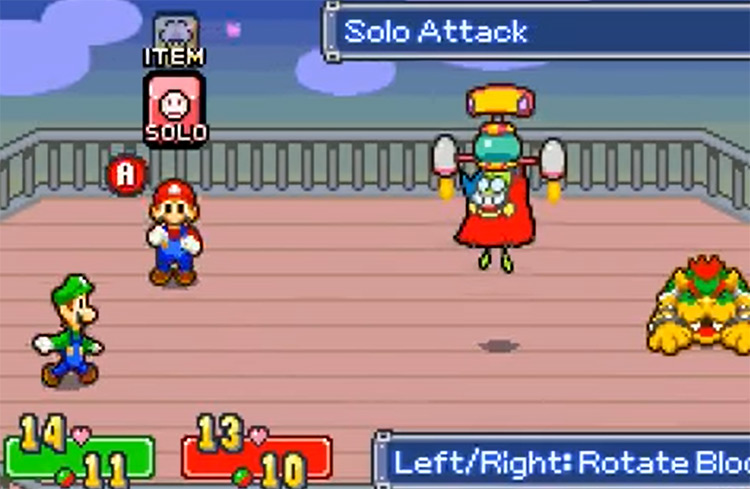 Mario & Luigi: Superstar Saga is a fast-paced, action-packed adventure unlike anything else in the genre, developed by AlphaDream under Nintendo's supervision.
While the game might be difficult at times, it does not demand you to spend hours facing the same damage-sponge foes.
Instead, you're supposed to use a range of tools to explore and solve puzzles.
It's a great way to get into the traditional RPG genre if you've never played one before, and even if you don't, there are plenty of mini-games and other activities to keep you entertained.
29-Fire Emblem-The Sacred Stones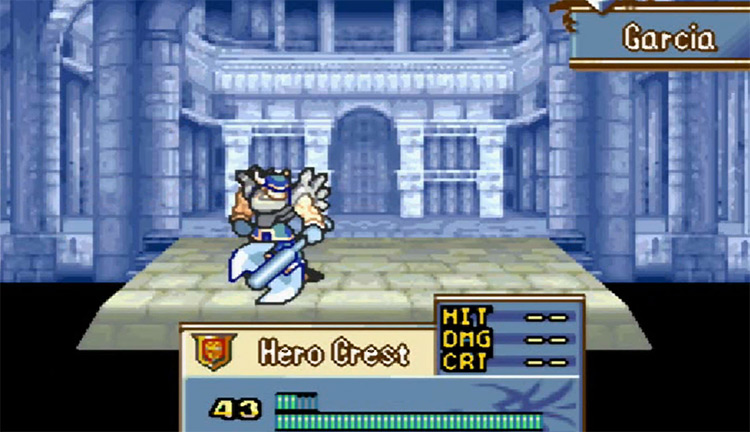 Fire Emblem is a video game developed by Nintendo. Although it wasn't the best Game Boy Advance game, The Blazing Blade was the first Fire Emblem game to launch outside Japan.
This award belongs to The Sacred Stones, which has similar gameplay but a much stronger story with a compelling argument and great pacing.
You may pick between a male and female main character at the start of the game, which offers some replayability.
It also has several hard scenarios and significantly enhances the aesthetics, making it a fantastic GBA RPG and one of the finest Fire Emblem games ever.
30-Tactics Ogre- The Knight of Lodis
When it comes to games with the word "tactics" in the title, I'm a sucker for them, and Tactics Ogre: The Knight of Lodis just added to my enthusiasm when I first played it.
The story of a Knight of Lodis who abandons and challenges his previous organization after learning of their crimes in Ovis is captivating and inspirational, and timely.
While the plot is what first drew me in, the gameplay is also fantastic.
The ability to persuade opponents to join your side in the middle of a conflict adds a layer of complexity to these battles, and the highly configurable units ensure that no two games are alike.
31-Sword of Mana series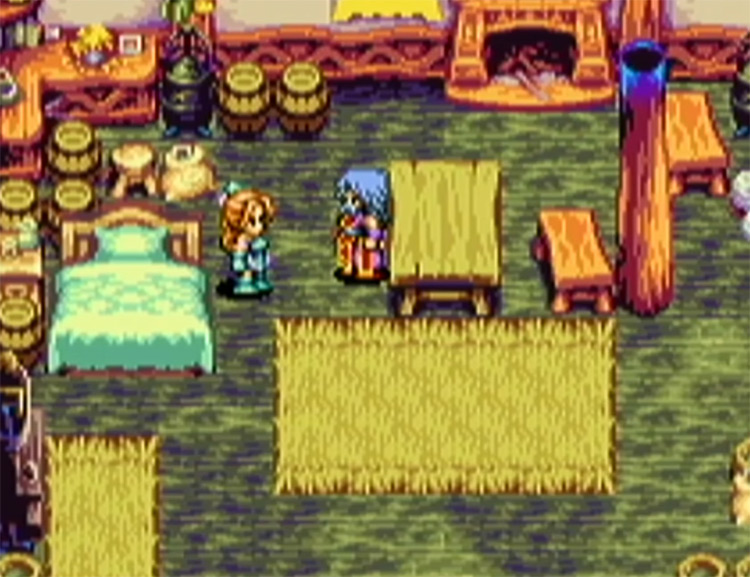 The "Mana" series from Square Enix is one of the most popular and long-running RPG titles.
This recreation of the franchise's initial game allows gamers to enjoy the game that began it all without the headaches of outdated systems. It also looks fantastic on the GBA.
It follows a nameless hero on his mission to vanquish the Dark Lord and save the Mana Tree in a basic high fantasy adventure.
The hack-and-slash combat is simple to learn yet remains hard throughout the game.
32-Pokémon Emerald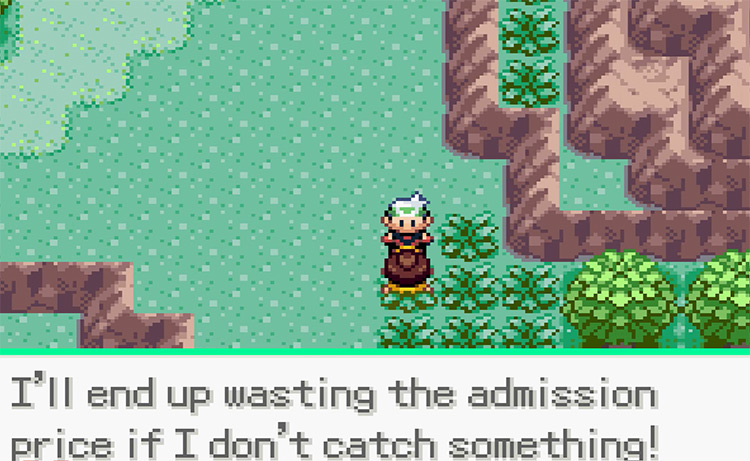 However, even the nostalgic value isn't enough to elevate FireRed & LeafGreen beyond the third generation of Pokémon games.
In particular, Pokémon Emerald. It's the definitive Pokémon Ruby & Sapphire edition.
It introduces the amazing Battle Frontier and boasts the strong Rayquaza as the primary legendary, boosting the game's replayability to new heights.
This generation introduced 2v2 combat, which is now a common feature of competitive gaming, and the Hoenn area is a joy to explore.
33-Golden Sun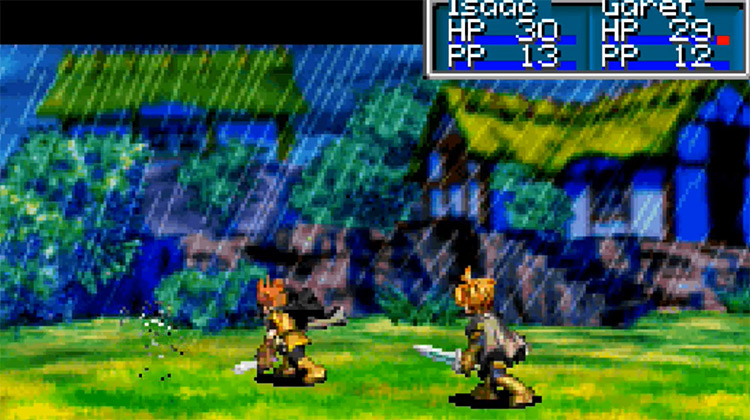 Every discussion of the GBA's game collection brings up Golden Sun. There's a reason behind that.
This classic turn-based RPG, developed by Camelot Software Planning, established there was a market for extraordinarily complex, vast tales. In fact, the tale of this game is so extensive that it was separated into two parts.
Its stunning aesthetics, which include dynamic sprite-based cutscenes and spectacular combat, complement the intriguing story.
34-Golden Sun-The Lost Age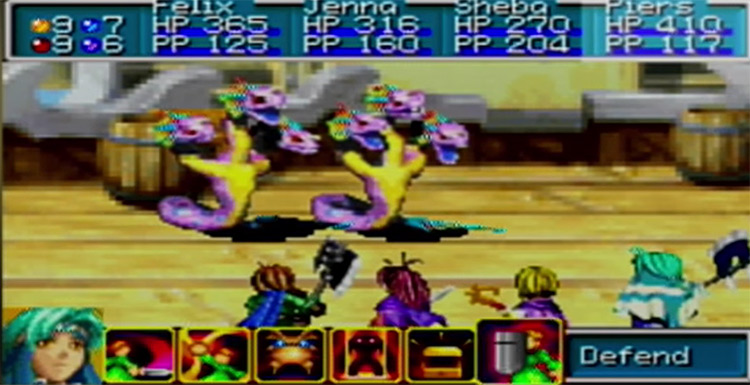 The Lost Age picks on precisely where the first Golden Sun left off, following a motley crew of enemy survivors from the first game as they attempt to do what they failed to complete in the first.
Seeing the same plot and struggle from two different perspectives broadened my understanding of the kind of stories that video games may communicate.
In terms of gameplay, the game has more of the same fantastic riddles and maze-like dungeons that made the original one so enjoyable to play.
35-Fire Emblem- The Blazing Blade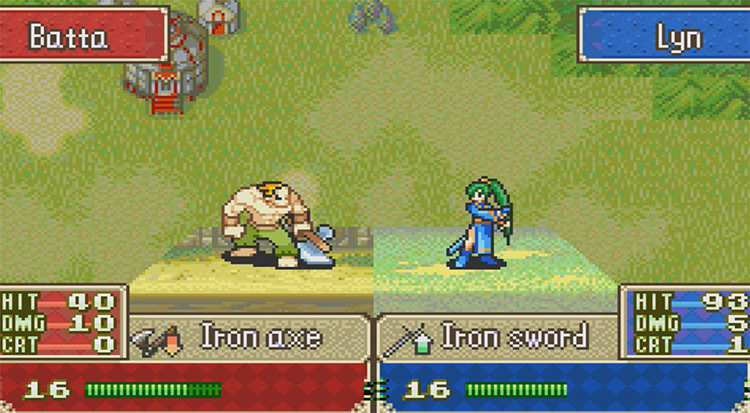 The seventh chapter in the Fire Emblem saga was also the first to be released overseas, introducing Western consumers to the franchise's superb tactical gameplay.
It has three playable heroes and a great fantasy plot that avoids becoming overly complicated instead of focusing on the amazing characters and very well dialogue.
The Blazing Blade became one of the most significant games of the decade thanks to its amazing aesthetics and well-designed situations.
36-Riviera-The Promised Land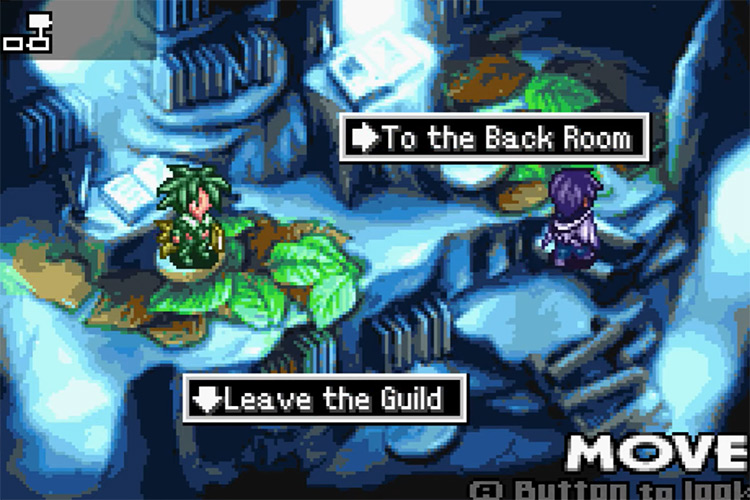 Riviera is the first game in Spike's Dept. Heaven series is a distinctive turn-based RPG with a unique graphic style and a strange tale that sets it apart from others.
One of the most exciting aspects of the game is that it may be used as a dating simulator. The main character has the option of wooing anybody in his harem of party members by spending time with them and completing particular requirements.
A PSP port with upgraded visuals and complete voice-acting is also available. However, if you're only interested in the gameplay, this is just as wonderful.
37-Kingdom Hearts-Chain of Memories
I believe that this is an excellent opportunity to revisit the Kingdom Hearts series and perhaps play Kingdom Hearts Chain of Memories on the Game Boy Advance.
It's a prologue for Kingdom Hearts 2 that follows Sora, Donald, and Goofy as they look for their friends in Castle Oblivion.
Aside from the game's unique card-based fighting system, players may customize everything from monster strength to the design of a Savepoint in a freshly produced area via a room-synthetizing concept.
It's one of the major reasons to acquire a GBA, and if you can get over the card battles, you'll have joy with this game (and older graphics).
38-Final Fantasy Tactics Advance
Grid-based isometric tactical RPGs have a tendency to weary the eye quickly, but Final Fantasy Tactics Advance stands out for its vibrant visuals that will prevent your gaze from straying.
This game has an epic adventure and is one of the best games, or you can say one of the best RPGs
Web, fresh air, rival breeders, Hoenn region
After uncovering an ancient tome, a group of young people from the village of St. Ivalice are transported to a realm of magic and imagination.
To survive and return home to the realm of Ivalice, they'll have to pick up the sword and master the art of fighting.
Development work, square Enix, enhanced version, magical world, magical book, turn-based RPGs, best games, spent hours, best RPGs, games.
This game stands out for the better because of a sophisticated Job System that seems like a game in and of itself and the extra challenge of "Laws," particular constraints found in most encounters.
39-Final Fantasy VI Advance
This 16-bit RPG classic only got better with the GBA edition, which added additional sections like the Dragon's Den dungeon, new Espers, and somewhat enhanced visuals.
FFVI was innovative when it originally came out, refining everything that had worked in earlier games and even rival series to a mirror shine.
The unique art style, GBA RPGs.
Its complexity of characters and their conflicts, which touch on topics like adolescent pregnancy, the use of chemical weapons in combat, and living under a military dictatorship, were part of what made it so stunning at the time.
40-Pokémon FireRed & LeafGreen
As I previously stated, the GBA was fertile with remakes and re-releases that allowed newer audiences to interact with classics. Pokémon Red and Blue from Game Freak also got a makeover.
Previous Pokémon games were pokemon gold, pokemon yellow, and others that came before 2004.
The Pokemon game features turned into GBA games all around the world.
Players may experience the original journey on the third-generation engine, which improves the visuals and even the fighting system while keeping the story and characters intact.
Even if you know the original inside-out, the game adds nine additional islands for gamers to discover, so there are still some surprises in store.
Not to mention the numerous ROM hacks available for these Generation 3 titles, allowing you to relive the experience in a variety of ways.
FAQS
Game boy advance
How many pokemon games are out there?
12 GBA Pokemon out there.