Let's talk about boxing anime and manga and all about the anime and manga story which is related to boxing.
We'll look at the more intense and entertaining boxing anime and manga currently available.
We will first see the best boxing manga, and then we will go to the best boxing anime, so are you ready to take on it?
Buyuden
Isamu, for example, is a multi-talented student who is extremely efficient in all he does. He claims to be in the highest echelon of his peers and does not get along with "regular folks."
Whenever a new student enrolls at his school, he quickly sees a chance to ask her out because of her looks. This young lady misunderstood whatever he said about a challenge, but he had no idea that this same girl was an accomplished fighter.
With this new duty in hand, Isamu is going to great lengths to establish his case, even becoming a boxer to show his commitment to capturing Kaname Moka's heart.
Isamu is a conceited egotist who feels he is the best at whatever he does, as evidenced by his accomplishments. Once he finally meets his equal, though, his attitude shifts, and he now needs to show Moka that he's more than just a talker.
She is intelligent, clever, and powerful, and she also knows what she wants but is not going to give it up quickly.
ZERO
Goshima is a renowned boxer who has been champion for many years and is unbeaten in his fights, earning him the name Zero. His coach adores Goshima, describing him as a "flower that blossoms in the ring" whose skills emerge when he's in the zone.
However, as he grows older, many people believe that this flower has achieved its full potential and question if Goshima will continue to bloom as brightly as he does now.
Goshima is seeking the ultimate opponent with whom he can fight toe-to-toe in the ring to show his fans that he's been a force to be reckoned with.
Zero is a fantastic story about Goshima's life and his remarkable ring skills. He is undoubted the undisputed champion, and he is hell-bent on maintaining his unblemished record.
Every winner will tell you that taking on new challenges and searching out new opportunities is a big part of their success. For a great winner, there are no limits, and Goshima intends to demonstrate to his followers and himself how much gas he has within his tank.
Rokudenashi Blues
Maeda enrolls at a new school, and the story follows him as he begins a new life. To his chagrin, he always stutters under duress and can't seem to clean up after himself, which just adds to his frustration. Maeda lashes out as a result of his inner rage, and he is finally punished for his misdeeds.
Many people think of him as a loner because of his conduct, yet his main ambition is to become a professional boxer. He seizes the chance to join the Rokudenashi boxing club to defeat the club's head and prove to everyone that he is no slouch.
Much of the manga depicts the delinquent gang lifestyle prevalent in Japanese society throughout the mid-1980s and late 1990s, but it is a wonderful source of knowledge for those interested in learning more about Japan's past.
In the series, Maeda uses boxing to display his strength in gang battles and when he faces off against his opponent, Rokudenashi's leader. We get to observe Maeda's improvement throughout the course of several of his fights, and we get a sense of how serious he is about becoming a world champion.
If you're searching for a manga that looks at the boxing world and delinquent lifestyles, Rokudenashi Blues is a must-read.
Rikudou
Riku has dealt with several circumstances involving loss. Therefore, he is no stranger to sorrow. His father's sudden death left an indelible mark on his spirit, and he was never the same after that.
That is until a former Yakuza introduced him to boxing and taught him how to properly hit, helping him to save his mother's life from the violent drug dealer. Unfortunately, Riku paid a high price when he killed the drug dealer, cementing his reputation as a serial murderer.
Criminals tracked him down and attempted to murder him, killing many more of his close friends as his own life hung in the balance. With even more rage in his veins, he returns to the man who taught him his first punch and introduced him to a boxing facility that would permanently transform his life.
Rikudou is a moving tale of tragedy and victory, in which one man must take huge risks in order to preserve not only his own life but also the lives of others around him. Riku transforms all of his sadness and suffering into strong bone-crunching blows that render his opponents immobile at the end of each fight.
He's had enough of the horrible events that have occurred around him, and he now aims to live a life that is welcomed by justice in the ring, taking home the championship belt that he thinks is rightly his.
Katsu!
In this early 2000s manga, Katsuki, a junior at Koyo High School with his dreams to become a professional boxer, is featured.
Katsuki is a slacker young guy with such a crush on a girl with the same name as him. The fact that Mizutani's father is a professional boxer alarms him, and he discovers how much she adores the sport as well.
He wants to be a pro boxer, and for that, he did all the training and hard work to be that.
In order to capture Mizutani's heart, he persuades himself to attend a neighboring boxing gym in order to impress her and maybe learn something new. During his gym practice, he begins to see how flexible he is at the sport. And he realizes that perhaps boxing was the road he needed to take after all.
Katsu! is a fantastic story of a young man who was born with undiscovered talent, and all it needed was a little love to come out. Katsuki was completely oblivious of his own abilities since, given his laziness, he didn't give a damn about anything.
That everything changed when Mizutani entered his life and, at such an early age, converted him from a sedentary guy into a fast and dangerous fighter.
B.B. [Burning Blood]
Takagi was robbed by a bunch of criminals one night after a great performance at a jazz club, and he had nowhere to flee. The fight spills out onto the streets, resulting in a catastrophic traffic collision and Takagi being detained and brought into the jail.
While serving his sentence, he learns more about himself and what he has to do to turn his life around. He discovers himself in the company of boxers, who educate him on how to protect himself in a fight and how to utilize his abilities only when absolutely required.
He insists on improving his life after being released from prison. However, life continues to send blows in his direction, and he must now fight for his life within and without the ring.
This manga series title should be enough to pique your interest since that's precisely how we felt after reading the entire thing. The majority of the artwork in Burning Blood is highly detailed for a story that spans decades, making it a joy for art enthusiasts.
Not just that, but the combat sequences and narration are fantastic, drawing you into Takagi's fight for supremacy. You're constantly rooting for him to win over hardship and emerge victorious because of his insatiable drive to endure in the face of adversity.
RRR
Rikitaro aspired to be like the legends of his favorite musical genre. His inspiration came from Jimi Hendrix and Jim Morrison, but he knew deep down that as he grew older, his goal would fade away.
Rikitaro is introduced to a three-time world boxing champion who has recently launched a reality show for wannabe fighters by chance. Rikitaro is given one more chance to pursue his musical career and is granted a signing agreement with a big record label before anything happens between them.
Unfortunately, they demand that he get in shape, so he visits a nearby boxing gym. Where he runs into the same boxing champion, he encountered previously, Ooishi.
These two diametrically opposed personalities work together in the most difficult manner at first. But eventually, come to understand one another and train together on a regular basis. Ooishi has no idea that Rikitaro is more powerful than he thinks, and he is about to find out exactly how good Rikitaro is inside the ring.
This is a moving story of a guy dealing with previous sorrow. And the need to provide for his family by pursuing what he never anticipated would make him into the rock star he had always wished for.
Fuyu Hanabi- Boxing Manga
You can get this one if you're seeking a manga adaptation of the film Love and Basketball.
He intends to retire from the ring until he meets a young woman. Who convinces him otherwise and reignites his desire to fight inside the ring.
Fuyu Hanabi is a narrative of love, joy, and a love for boxing. As Dragon strives to put things right when he returns to the ring as a new man.
Dragon Gon only wishes to leave his previous life behind and pursue greener pastures. But, a new love grows in his life, propelling him back into the ring he once loved.
Perhaps, rather than a lack of excitement. What was lacking in his game was a lack of compassion and sharing his successes with someone he could protect.
It's a moving story of a young man who changes his life and opens his heart to possibilities. Allowing him and his new love to pursue a professional boxing career.
Eiji
As the title indicates, this anime is about Eiji, Keijiro Akagi's second son. Keijiro Akagai was a legend in the sport of boxing. On the other hand, Eiji despised boxing as much as his father and older brother did.
When Eiji met the sister of the local boxing champion, everything changed for him. He became interested in the sport and began following in the footsteps of his father and brother in the arena.
Ayane's High Kick
This is the narrative of Ayane, a high school student. She has just one goal in mind: to become a professional wrestler. On the other hand, a trainer urges her to change jobs and encourages her to pursue a career as a kickboxer.
Even though she despises the sport, she chooses to give it a go. She exercises consistently to become the greatest at that sport after she finds she is pretty excellent at it.
Nozomi Witches
Ryoutaro Shiba, who recently relocated to a new neighborhood, is the protagonist of Nozomi Witches. He soon discovered that he shared an apartment with Nozomi Egawa, a lovely young lady.
She enrolled Shiba in the high school boxing club so she could pursue her ambition of becoming a boxer. Shiba was quickly discovered to have a remarkable knack for boxing. Shiba's road to becoming a professional boxer and living up to Nozomi's expectations begins here.
Ring ni Kakero 1
It is one of the most entertaining boxing genre anime. Making you laugh in between and motivating you for your goals.
In this moving cartoon, two brothers, Takane Kiku and Takane Ryuji struggle to achieve their late father's ambition. They must first obtain the title of boxing champion in order to do so.
The siblings will divide their duties, with Kiku taking on the role of trainer and Ryuji concentrating on boxing. He puts his skills to the test by fighting a variety of opponents and practicing for the junior high boxing championship against his enemy, Kenzaki Jun.
One Pound Gospel
Hatanaka Kosaku is a boxer who struggles to stay on track with his diet. Despite having a devastating knockout punch, he struggles with his nutrition and even eats hamburgers just before a fight.
This causes him a variety of problems in the ring, including vomiting after he lands a big punch. In the meanwhile, he meets Sister Angela. Who encourages him to persevere as he completes the most difficult elements of his training to become a nun.
Slow Step
There is a love triangle in this boxing anime. A love triangle made up of Minatsu Nakazato, Shu Akiba, and Naoto Kadomatsu.
Naoto is a talented boxer who falls in love with Maria, another lady. Their performances diminish as these three grow more involved in their romantic life.
Ashita no Joe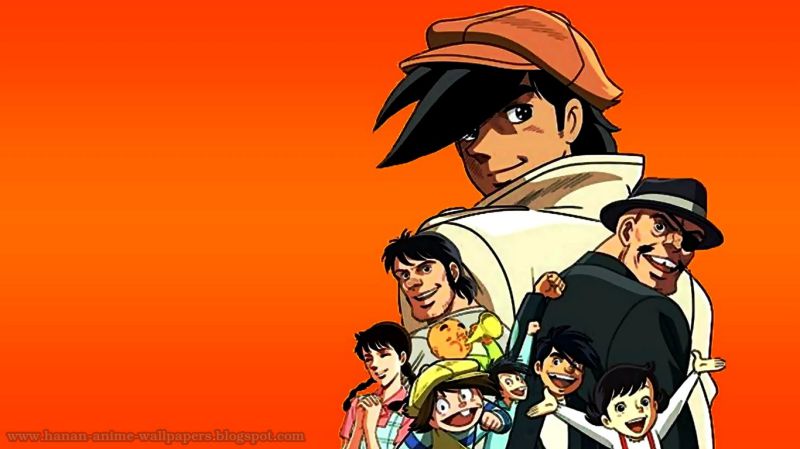 Explore the amazing story of Joe Yabuki, a man who only knows how to throw fists at his challenges in life. Although he has excellent self-taught combat skills, he lacks any manners and discipline.
He attracts the gaze of Danpei Tange, a former boxing teacher, after getting into a gang brawl. Joe begins to train under him, but it gets tough when he reverts to his old habits. Watch as Joe works hard to enhance his focus and become the country's top boxer.
Rainbow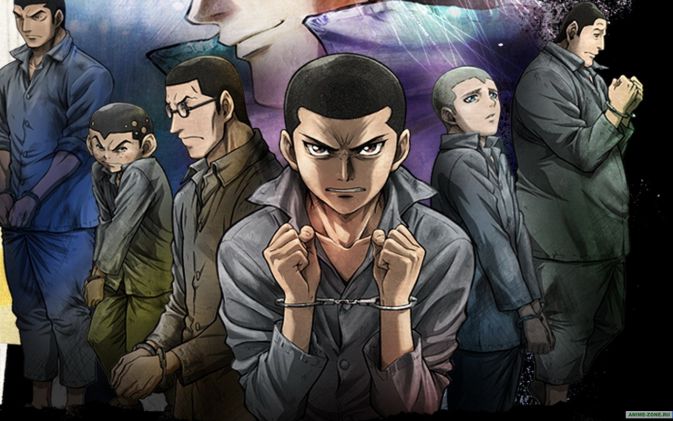 Mario Minakami and five other youngsters enrolled in a Special Reform School in 1955. They were all found guilty of major criminal offenses. In their cell, they encounter Rokurouta Sakuragi, an elderly prisoner.
He was a former boxer who changed their lives with his guidance. They vow to meet again together outside the prison walls after completing their sentences.
He was indeed a pro boxer who helped them alter their lives. They make a promise to meet outside the prison gates once their sentences are over.
Hajime no Ippo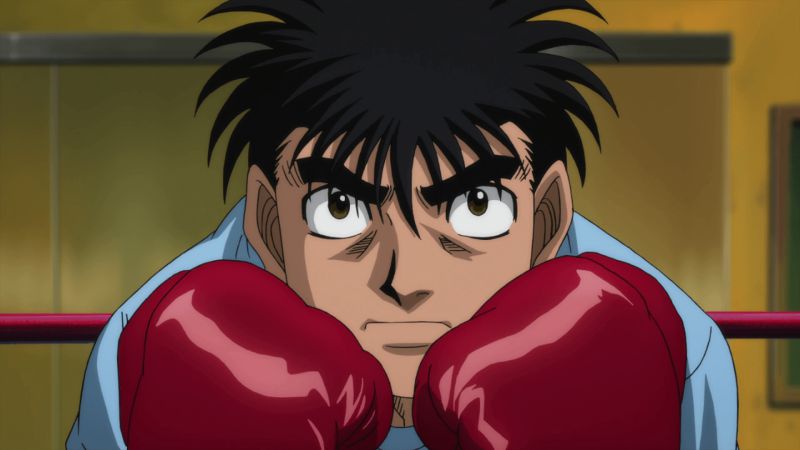 Hajime No Ippo has won numerous awards for its storytelling and art style. It is one of my favorite anime of all time.
The plot is about Ippo, a high schooler who is constantly bullied and troubled by those around him. I think he has an inner fire that wants to burst out, but he never acts upon his feelings and rebel against the bullies.
Hajime no Ippo is a world-famous sports anime featuring great storyline design and storytelling, so it's no wonder that it's at the top of our list. Makunouchi Ippo is the Main character of this anime, which his peers regularly torment.
We're going to take a look at some of the most intense and enjoyable boxing anime and manga in existence.
Takamura Mamoru saves him one day and takes him to his gym. As Ippo takes in his new surroundings, a spirit surges inside him as he embarks on his path to the top of the boxing world.
Vivid Strike
Fuuka and Rinne were orphaned siblings who spent their childhood together. A disagreement, however, ruined their partnership, and Rinne's martial arts ability outclassed Fuuka.
After leaving the orphanage, she had a terrible life until Einhald Startos discovered her latent fighting powers one day. He encouraged Fuuka to meet Rinne in a ring once more, this time using strikes to communicate her true feelings.
Levius
Cybernetically enhanced arena combat becomes legendary as the globe heals from the horrors of war. This sport of mechanical martial arts is one's source of fame and money in the period of rebirth.
The warriors in these contests turn their blood into steam while their bodies transform into powerful machines. Levius is a cybernetical martial arts warrior who needs to keep winning in order to stay alive.
Ganbare Genki –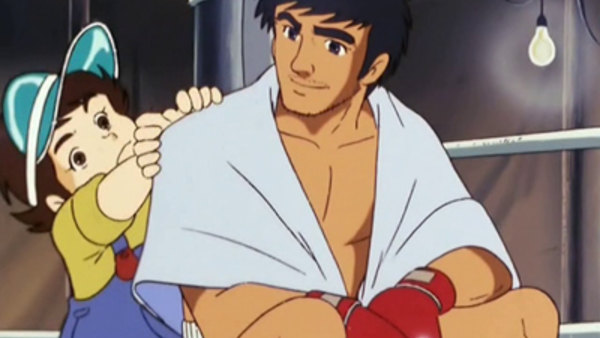 Genki, a 5-year-old kid, is the protagonist of this touching and inspiring narrative. His mother died shortly after he was born, leaving him to be raised alone by his father.
Genki aspired to follow in his father's footsteps and become a professional boxer. Despite his grandparents' opposition to his boxing after his father died. He continued to train and eventually became a champion boxer in secret.
Baki the Grappler
Baki Hanma has known nothing except fighting since he was a child. He has trained in martial arts under difficult conditions, perfecting his talents with the help of his mother.
He has just one goal in mind when training to outperform his father. Baki has trained in martial arts in harsh circumstances honing up his skills with the guidance of his mother.
His father is an Ogre who was feared all over the world as the world's strongest man. Bali leaves his house in pursuit of more powerful tactics to prepare his body and spirit for the impending battle with his father.
Megalo Box
Megalo Box is a new type of boxing that incorporates mechanical limbs to boost the user's speed and power. Junk Dog is an example of a person who makes money by throwing matches in a ring.
Even if it's not the classic boxing style, I still really like the storyline and animation, which is really great to see.
His world is turned upside down as he is defeated by Megalo Box champion Yuuri, who dares him to a fight at the top level. Thus, Junk Dog's new voyage into genuine battles, where he will face fighters he has never faced before.
Hope you boxing anime fans will love this.
Who is your Favourite Boxer Anime Character?
For me and also for many, it's Ippo