As the age-old saying goes, couples who play together, stay together. However, finding the perfect date idea can be quite the challenge, especially when you want to make a lasting impression.
That's why we've compiled a list of 200 date ideas that are sure to ignite the spark and create memories that will last a lifetime. From classic dinner dates to adrenaline-pumping outdoor adventures, our carefully curated collection has something for everyone.
Whether you're at the beginning of a new romance or simply want to spice up your long-term relationship, our list has something to offer.
So, forget about boring date nights and get ready to explore new horizons with our comprehensive guide to the perfect date ideas.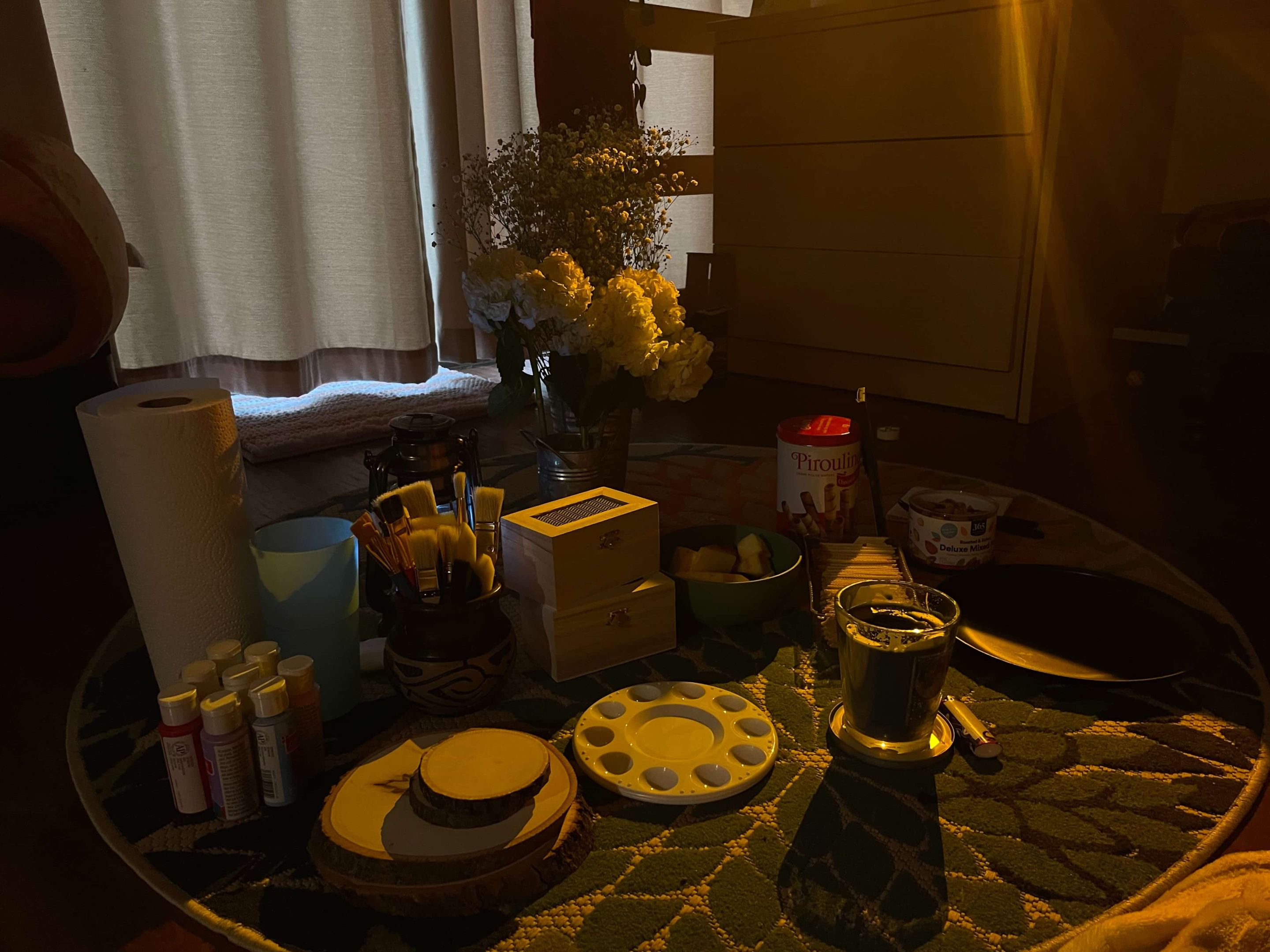 Naught date ideas
200). Find somewhere you can feed the ducks together (note: it's better for the ducks if you avoid bread and feed birdseed or grapes instead).
199). Get back in touch with your inner child and finger paint together.
198). Draw pictures (or caricatures!) of each other.
197). Plan a future date you can go on together with a strict budget limit ($5, $10).
196). Put together unusual outfits from a thrift store and go out while "in character."
195). Attend a free class together at your local library.
194). Buy an inexpensive face painting kit and paint each others' faces (now this is a selfie opportunity!)
193). Enjoy a board game night. Your area may have a game store where you can come and try out games at a certain time.
192). Attend a play or musical event together.
191). Plan and carry out a small fundraiser together for a cause you both believe in.
190). Prepare an unusual meal together (for instance, sushi or homemade ravioli).
189). Play cards together. Learn some new games.
188). Visit an amusement park together.
187). Visit a historic or beautiful cemetery together.
186). Enjoy some active two-person games and sports together (tennis, racquetball, Ping-Pong, croquet, Frisbee…)
185). Build a campfire together and enjoy sitting by it and talking. Roast marshmallow or hot dogs.
184). Play Guitar Hero or other interactive video games together.
183). Watch early morning cartoons and make breakfast together.
182). Visit an art museum together. In each room, pick your favorite piece of art and talk about why you like it.
181). Go for a beautiful hike in a natural area together.
180). Explore a cave together (research this one first!)
179). Go hunting or fishing together.
178). Visit an odd, unusual or quirky tourist attraction together. Check out Atlas Obscura for some really unique sites!
177). Visit the zoo together. Which are your favorite animals and why? What animal reminds you of yourself or your date?
176). Go horseback riding together.
175). Visit an agritourism attraction (pumpkin patch, corn maze, etc.) together.
174). Attend a talk or lecture together and discuss it afterwards.
173). Seedbomb together. (This is about flowers!)
172). Build and fly a kite together.
171). Go ice skating.
170). Go stargazing.
169). Attend a workshop at a local crafts or hardware store.
168). Visit a paint-your-own pottery studio together.
167). Hold a "mock Olympics" with silly events and goofy prizes.
166). Make a ridiculous video on your smartphones, using one of the many apps available.
165). Have an ice cream sundae night—buy everything you've ever wanted for a sundae and build them high!
164). Design and build a gingerbread house together.
163). Attend a wine tasting, coffee tasting, or other free tasting event together.
162). Visit a factory, vineyard, or brewery that gives tours.
161). Picnic together.
160). Go to a drive-in movie together.
159). Visit a video arcade together and challenge each other to see who can score the highest on different games.
158). Go letterboxing or geocaching together.
157). Play old-fashioned playground games together: jacks, 4-square, hopscotch.
156). Play a game of paintball together.
155). Visit a high-ropes course or zip line course together.
154). Play charades.
153). Attend an author reading at a bookstore.
152). Visit the library together and pick out a book for each other.
151). Visit a flea market or antique store together.
150). Try birdwatching—use one of the many apps available for beginners, or check out the walks your local Audubon society has to offer.
149). Make popcorn and hot cocoa and work on a puzzle together.
148). Make a craft together. (There are million kits out there!)
147). Have a water balloon or water gun battle.
146). Make pizza together.
145). Visit open houses together and check out houses you'd probably never buy.
144). Take a fancy car on a test drive.
143). Give each other a foot soak, pedicure, and foot massage using fancy lotions.
142). Go miniature golfing together.
141). Take a dance class together.
140). Play laser tag together.
139). Go roller skating.
138). Do karaoke together.
137). Take a cooking class.
136). Visit the farmers' market together.
135). Go yards ling together.
134). Take a day trip together and explore the next town over.
133). Build a blanket fort and watch movies in your PJs.
132). Go to a coffee shop together and learn to Zen tangle.
131). Play Mad Libs together.
130). Take a DJing class together.
129). Check out your local historic sites together.
128). Visit a botanical garden.
127). Go on a ghost tour.
126). Play pool, foosball, or darts.
125). Go-Kart together.
124). Book a horse and carriage ride.
123). Go to a garden center together and pick out some plants or houseplants.
122). Volunteer at an animal shelter together.
121). Surprise your mate! Plan a total surprise date for your partner. Then switch roles next time.
120). Take over an empty playground.
119). Attend a local sports event.
118). Watch each others' favorite childhood movies, indulging in favorite childhood snacks while you do.
117). Window-shop together.
116). Go "eyebombing" (don't worry—this is fun and harmless).
115). Do a photo shoot together with ridiculous outfits and crazy poses.
114). Go to a trivia night together.
113). Learn a new skill from YouTube together.
112). Build or paint a simple piece of furniture together.
111). Make cupcakes and decorate them with weird candy.
110). Browse a used bookstore together.
109). Take an exercise class together.
108). Visit a rock climbing gym together.
107). Do some pub trivia
106). Hit up an arcade or video game bar
105). Head to the zoo
104). Take a mini road trip to someplace not too far away
103). Go to an escape room
102). Go ice skating
101). Hit up a local artist art gallery
100). Find a nearby quirky museum
99). See a local band
98). Rent motorized scooters and zip around town
97). Rent bikes and go on a bike trip together
96). See what events are happening at the local university or college
95). Do an animal encounter at a zoo, like swimming with dolphins or hanging out with a tiger
94). Find something touristy in your area that neither of you has done and do that
93). Shooting range, archery, ax throwing
92). Go to a demolition derby
91). Redo a field trip you enjoyed as a kid
90). Build and launch a rocket
89). Take to the skies (helicopter tour, hot air balloon, hang gliding, or just a cheap ticket from the local airport)
88). Paint some pottery
87). Try a New Cuisine Together
86). Visit a Karaoke Bar
85). Take a Dance Class
84). Go Biking Together
83). Attend a Candle-Making Class
82). Test Drive a Luxury Car
81). Solve a Mystery at an Escape Room
80). Go Line Dancing
79). Head to a Comedy Show
78). Attend a Paint and Wine Event
77). Have Lunch at Buc-ee's
76). Go Skinny Dipping (if you dare!)
75). Put a Pizza in Oven and Tackle a Jigsaw Puzzle
74). Take a Sailing Lesson
73). Go Horseback Riding
72). Visit a Pop-Up Immersive Experience (like the Van Gogh Expo and The Stranger Things Experience)
71). Plan a Day of Geocaching
70). Go Stargazing
69). Rideshare to a Bottomless Brunch
68). Get a Couples Massage
67). Visit a Food Truck Park
65). Explore a Corn Maze, Pumpkin Patch, or Apple Orchard (in the fall)
64). Head to a Pick-Your-Own-Berries Farm (in the summer)
63). Plan a Camping (or Glamping) Weekend
62). Eat Breakfast at the Farmer's Market
61). Plant a Garden Together
60). Bar Hop Your Way Around Town
59). Book a Vintage Couples Photo Session
58). Go Dream House Shopping Browsing
57). Go Hang Gliding (if you dare!)
56). Have a Jim vs. Dwight prank contest.
55). Watch the arrivals at the airport, Love Actually style.
54). Make your own glamour shots studio. Pick each other's outfits. Don't forget Vaseline on the lens.
53). Learn a magic trick together.
52). Watch your favorite TV show or movie under the stars.
51). Indulge your sweet tooth on a chocolate factory tour.
50). Stargaze from the comfort of a cushioned seat at a planetarium.
49). Binge-watch a series you've had on your list or rewatch on you love.
48). Make a game of love on your sheets.
47). Have a TV marathon that doubles as a workout session.
46). Make out. For a really long time. Preferably in a blanket fort.
45). Have a whimsical, indoor picnic.
44). Read your poem at a local coffee shop open mic night.
43). Find a world record and try to break it
42). Go to a roller-skating rink
41). Darts or pool (best if everyone is bad at it)
40). Do a themed photo shoot (professional or amateur)
39). Go paintballing
38). Take a train ride somewhere
37). Play laser tag together
36). Go pick some fruit at a pick your own fruit farm
35). Create your own Olympics for you both to compete in
34). Search "challenge" on YouTube and do whatever buck-wild challenges you want
33). Find the nearest small stream, make small boats, and then race them down the stream
32). Go to an open mic night. Bonus points if one or both of you gets up on stage
31). Set up an obstacle course in the back yard or at a park
30). Go to Target or Walmart, buy cheap RC cars, then race/crash/destruction derby them
29). Brew some beer together
28). Pick a recipe, go shopping, and make a dessert together
27). Attempt to learn calligraphy
26). Do an Arduino or Raspberry Pi project together
25). Learn the rules of a sport you don't know much about and watch a game together
24). Choose a series of movies that you'll both enjoy, and have a daylong movie marathon in your PJs
23). Watch a movie you've both seen a bunch and try to make memes from it
22). Write letters to folks who might want them or folks who don't
21). Have a cooking competition with whatever food you have in your or their house
20). Go Fishing
19). Take a Carriage Ride Around the Park
18). Go Paddle Boating
17). Book a Dinner Cruise
16). Meet Up for Happy Hour and Small Bites
15). Order Takeout and Plan a Couples Vacation
14). Warm Up with Hot Chocolate and Go Ice Skating
13). Visit an Adult-Friendly Arcade
12). Hit Up the Mini-Golf Course
11). Go Shopping at an International Market
10). Attend a Snorkeling Lesson
9). Hit Up the Ski Slopes (during the winter)
8). Book a Prix Fixe Dinner
7). Play Laser Tag
6). Plan a Surprise Trip for Your Partner
5). Learn to give great massages.
4). Do an at-home wine tasting with bottles you've never tried before.
3). Have a library or bookstore scavenger hunt.
2). Have an impromptu yard sale.
1). Make a relationship time capsule.
Conclusion
No matter what type of date you're looking for, there are plenty of fun and unique options available. From outdoor activities to romantic dinners, the list above has something for everyone.
Have fun planning your next date! Don't forget to try a couples massage – it's sure to be an unforgettable experience! With so many ideas available, you're sure to find something that you and your partner will love. Happy dating!