This is the list of Minecraft texture mods and packs. You will find various kinds of Minecraft texture packs and own texture packs, including high definition textures packs, pastel craft, bedrock version, and another texture set.
If you are reading this, that means you knew Minecraft before or if you are new to Minecraft, then let me grab your attention by telling you that Minecraft has different versions. It's more fun to add packs, and before playing, you should know essential consoles and if you have Minecraft experience and love playing this game.
What are Minecraft Texture Packs?
Minecraft Texture Packs are a set of files that may be used to modify the textures of in-game objects, including blocks, commodities, and even full-fledged monsters and landscapes. Consider these to be primarily cosmetic improvements. They are created, published, and installed purely to change the appearance of the game.
Let's assume you're weary of the hyper-pixelated or blocky appearance of Minecraft: Bedrock Edition. Using a texture pack, you may make those square edges appear more sleek and realistic. Alternatively, use a separate pack to keep the graphics' appearance but improve their sharpness, crispness, and HD quality.
You want to make your Minecraft game into a new and beautiful looking game with new visuals and graphics, and then you should use Minecraft texture packs.
How to Install Texture Packs of Minecraft
If you don't know how to install mods and packs of games, then you will find it hard to install one of the Minecraft texture packs. If your child has taken previous online coding classes for kids, for example, the vocabulary and procedures may be familiar to them.
It's wise to do your studies ahead of time because various versions will have different needs.
Minecraft Bedrock Editions
There's a built-in marketplace with free and paid texture packs ready to insta for this edition. Users may choose whatever ones they want with ease. This is an excellent method to express your support for Minecraft creators, especially given the premium options.
Minecraft Java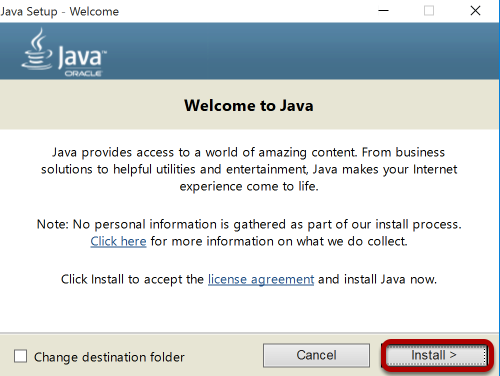 Let us know how to install the java of Minecraft, and the one thing I really like about this is that it is easy to install. Just follow the instruction below:
First, download the texture pack you want. It should be a. ZIP file format then Select the Mods and Texture Packs option after that Select the Open Texture Pack Folder option then Drop the. ZIP file in and at the last Boot up Minecraft. There should be a new option in the Texture Pack menu.
And that's this your java pack is installed. Be happy, enjoy it to the fullest, and I hope you love the easy installation.
Minecraft Windows 10
Here is the instruction you can use on how to install the Minecraft window 10
First – Download the. ZIP file then Click on the Windows button and type %appdata% after seeing this Select Local, then Packages/Microsft.MinecraftUWP/LocalState/games/com.Mojang then Select the folder titled 'resource_packs.' then Drop the. ZIP file in then Boot up Minecraft Windows 10 and select Global Resources in the settings
If you're stuck or unsure whether the pack you downloaded is compatible with your game edition, read the creator's notes or the comment area. They normally go into compatibility and supported versions in great detail. Patch notes will be included in many of them.
Let's get into the texture packs themselves. There are other Minecraft texture packs or other Mods of Minecraft, and it's 2023, so you can understand that there will be more texture packs.
Best Minecraft Texture Packs
1-Modern HD
The Modern HD texture pack is one of the HD texture packs, Which is ideal if you want to build brutalist structures and prime real estate to transform the wilderness into a far more welcoming environment. It really shines when you're trying to build a cityscape with your buddies or a modern dwelling that's a safe refuge from the untamed country outside your front door.
2-Mythic Pack
Do you love the Medieval period and wish your Minecraft have that theme when you play the game, then this Mythic pack will be one of your favourites because when you install it and run it, you will be feeling a new fresh version of the game.
This pack is not just putting Mythic's look, but also it has a high-quality resolution which will give you great detail of the texture and make your castle or whatever you made looks better and aesthetic.
3-Retro NES Pack
Minecraft's vanilla textures are already somewhat retro with their blocky and pixelated textures.
You may rekindle your love for NES games with this Minecraft-style Retro NES texture collection. It pays homage to one of the most influential systems in gaming history, responsible for introducing popular pop culture icons such as Mario, Kirby, and Donkey Kong on its own. If you're feeling nostalgic, the bright colour palette and pixel-y visuals of old-school NES games are a perfect match for the Minecraft game style.
Seriously, the premise behind this pack is so well-executed that it'll undoubtedly transport many an older gamer back to simpler days when protecting Princess Peach and exploring Bowser's stronghold were their main concerns.
4-Realistic Sky
We had to discuss Realistic Sky here as we continued on the topic of minor, subtle, and progressive aesthetic alterations. Fire Eagle's resource pack (also known as a texture pack) is very stunning. It allows you to play Minecraft with a beautiful and realistic sky backdrop.
That is not the case. The pack is built up to work with the game's weather and time settings. As a consequence, depending on the time of day, you may be treated to a beautiful sunrise, sunset, bright and clear midday background, or a stunning night sky full of stars.
If you like nature as much as your Minecraft counterpart, you'll like this pack. The advantage of this pack is that you can use this pack with other mods and packs, giving you other high-quality features.
5-Jolicraft
If you want the most innovative Pack in Minecraft, then I suggest you install or download the Whimsical texture pack because it seriously gives a whole new graphics and visual to your game. I really love the whole pack and am thankful that they have this pack in one of the resource packs.
Although it was initially published in 2011, Jolicoeur has worked tirelessly to improve and update it. This bundle isn't exaggerating when we claim it's a visual feast for the eyes. Instead, it dramatically alters the Minecraft environment, taking it from a straightforward survival game to a quirky, lo-fi cosmos that's cuter, calmer, and chillier.
Wolves have small teeth that border their jaws. The sun is a never-ending whirlpool of strange joy. You receive custom-made melancholy clouds.
It's just a fanciful wonderland that has enchanted hundreds of thousands of Minecraft players over a decade after its introduction.
6-Improved Default
"Improved Default, 1.14 – V1.6" is a "vanilla plus pack" that just improves the textures in the game. This means that the vanilla textures haven't changed; they just look better.
There are no other visible modifications to the aesthetic other than a few revised mob textures and higher resolution. The most visible alteration is that some blocks now mix in perfectly with one another. The grass and stone blocks, in the example, no longer appear to be separate squares, making the landscape appear more natural and easier to look at.
If you prefer the vanilla textures, don't want to make any substantial aesthetic changes, or simply want to update your game's visuals fast and neatly, Improved Default is a wonderful alternative.
7-John Smith legacy
John Smith Legacy pack is a highly customizable resource that turns Minecraft's colourful world into a muted mediaeval wonderland. It's possibly one of the best fantasy texture packs out there.
This texture pack is as lifelike as it gets, including everything from beautiful castles with huge courtyards to extremely disturbing skeletons.
This package, in my view, is best consumed at night. The change in aesthetics truly shines as the game's darkness descends (as ironic as that sounds). Dark cobblestones, grunge pebbles, and deep aged wood structures from JohnSmith's texture collection all look excellent with visually produced shadows and inside lighting.
Is there any other reason this package is so fantastic? Customization. You may simply choose whatever pieces of the pack you want to keep and which parts you don't.
realistic Minecraft texture packs and Minecraft resource packs
8-Faithful
We're taking a break from wholesale change packs to propose a resource that also comes under the category of "little, subtle changes." Like Realistic Sky and Improved Default, the Faithful texture pack merely adds a more polished, high-definition shine to Minecraft's basic essential game aesthetics. It's advertised as Minecraft's "most popular texture pack," and the numbers seem to support that claim.
The majority of Faithful's popularity originates from the fact that it stays "true" to the original textures, blending out edges, smoothing out surfaces, and providing a polished shine to the in-game experience. Moreover, it increases the resolution from 16x to 32x, which, as you could think, substantially enhances the picture.
The most recent edition even offers a staggering 64x multiplier. If you enjoy high-definition visuals, this texture pack is a must-have.
9-Dokucraft
Dokucraft, a 32x texture pack created by doku, has a sizable following. Hundreds of programmers and designers have worked for more than eight years to keep this resource alive and updated for all versions of Minecraft. It's almost unbelievable how well-coordinated this endeavour is. It's still going on, as far as we know.
Dokucraft is a 32×32 resolution texture collection with a medieval/fantasy theme. Dokucraft packs are divided into three categories: Dark, Light, and High.
As you may assume, the names are highly descriptive of the pictures; for example, Dokucraft Dark is grittier, greyer, and more desaturated than Dokucraft. Dokucraft Light is the most vibrant of the three, featuring vibrant colours and sharp contrasts.
Dokucraft High strikes an excellent compromise between the two, with richer emeralds, crystal blues, and subdued, darker undertones.
This is it for the list and article today hope you will install the mods and will fall in love with one of the Minecraft worlds where you will find new textures and other java edition packs, which make Minecraft world entirely different game once again.
10-Misa's Realistic Texture Pack
If you want Isabella's realism without the rain clouds lurking over everyone's heads, this is the book for you. This realistic Minecraft texture pack is one of my favourites, which is why it is considered one of the most realistic texture packs.
It has the same desaturated, subtle fee when it comes to colours and tints. OnOn the other hand, the general tone is less dismal and more genuine, honest, and uncut. The clouds are fluffier, and the lights within are brighter, despite the fact that the earth is muddier and the surfaces are filthier.
Thanks to the game's unique design, it's the most realistic Minecraft can appear. The pigs are also said to be fearsome, according to reliable sources.
11-Glimmar's Steampunk
Glimmer's Steampunk pack is another popular download that isn't only for steampunk fans. It makes a huge difference in Minecraft's graphics, and this texture pack makes it feel like a whole other game.
Glimmer's pack could be just the graphical variety you're searching for if Jolicraft was too fanciful for you and JohnSmith's pack wasn't dark enough. As you come across steam-powered railroads and old-school, beat-up, steam-filled industries, enjoy the overall dark-Victorian-meets-SciFi vibe. To be honest, a Minecraft drone mod would be ideal for this texture.
It's highly detailed and immersive, and it allows for some genuinely thrilling gaming. New graphics for robot manufacturing employees and mechanical horses are also included.
12-Isabella
It's great to have something dazzling, sheeny, and ultra-HD, but there are times when you just want something softer and more understated. We are aware of the situation. There's nothing wrong with wanting something; it's just more natural in a world of bricks and pixels.
As a consequence, the Isabella texture pack was born, a delicate graphical resource that pushes subtlety to new heights. Isabella, for example, focuses on colours, hues, tones, and saturation, whereas Faithful is more concerned with edges and resolution.
Every detail, from the woodblocks to the stone façade, every detail looks to be warmer, calme,r and fading. Everything is delicate, calm, and sad – words we never expected to connect with Minecraft, but here we are.
Final Thoughts
The texture Mods or packs are one of the best Packs I came across for Minecraft, and I really love it because it gives you so much to experiment with and try new things in the game.
FAQS
Which one is a great texture pack?
In my opinion, misa realistic Minecraft texture packs are one of the best Minecraft texture packs.
Do Minecraft texture packs come under Minecraft Mods?
Yes, Minecraft texture packs come under Minecraft Mods.